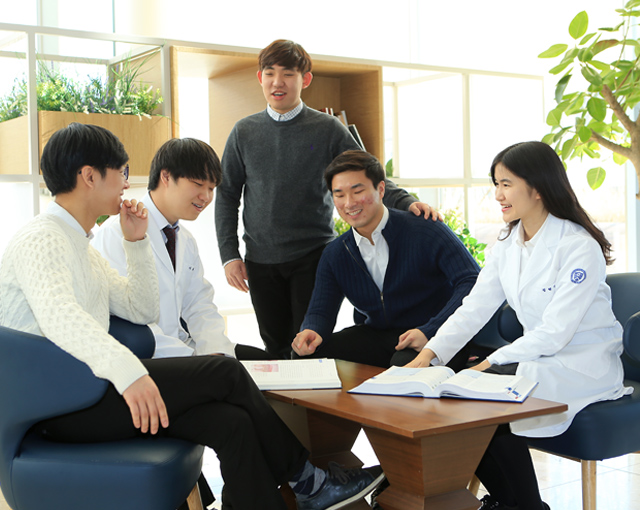 Welcome.
I'm Koon Ho Rha, Director of Industry-University Convergence Medical Center.
In the era of the Fourth Industrial Revolution, there has been an infinite competition in the medical industry, where we have to make income in a variety of fields, including research, IT, big data, and 3D imaging.
The purpose of this center is to establish a cooperative system of research and industrialization at all times, to activate research and development, and to make it easier to use research radiology equipment.
I would like to ask you to use a lot of research and we will do our best to become the best convergence complex.
소장 나군호

Koon Ho Rha, M.D., Ph.D.

Director

Industry-University Convergence Medical Center

Director

Yonsei Robotics/MIS Training Center

Professor

Department of Urology